Don't sell your vintage or classic car without first using The Classic Car Network
Selling ?
Want to get the best price for your vintage or classic car?
Let us help you by telling us about the classic car(s) you are selling using the form below. Once we receive your information we will contact you to find out more about your classic car.
Not sure if you want to sell?
That's fine, use the form below and we can help you decide.
Buying ?
Seeking a vintage or classic car?
Let us help you find your classic car by telling us what you are looking for using the form below. Once we receive your information we will contact you to find out more about your requirements.
If you are seeking multiple classic cars please provide a brief description of what you are looking for in 'Other info'.
Market watch
A selection of the most interesting classic cars for sale on the open market - updated daily...
Broad based market weakness continues

First seen 16/12/2019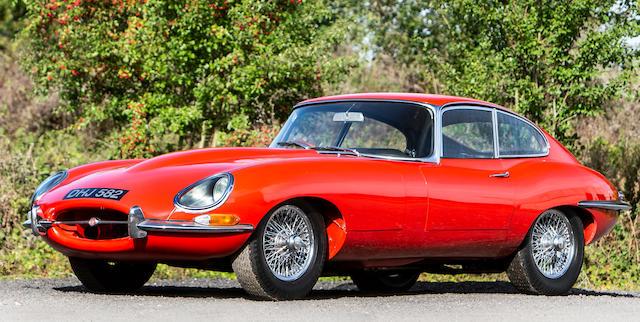 Auction houses continue to struggle with achieving respectable sale rates and undoubtedly this is due to an element of vendors seeking prices that are no longer attainable along with a subdued market. E-types which were once the darling of the classic car market are struggling more than most. The reason is simply because they have risen very quickly to levels that cannot be sustained. The exceptionally high prices of four or five years ago resulted in a huge influx of overseas left hand drive cars, many of which have been converted to right hand drive. The end result is over supply which puts downward pressure on prices. At the recent Bonhams RAF museum sale a 1967 Jaguar E-Type Series 1 4.2 Coupe sold for £44k. Go back five years and people were willing to pay almost twice that for a barn find restoration! The moral of the story is to price your car correctly in line with current market trends and you will then still find willing buyers. To achieve sales whether it be by auction, privately or indeed to the trade requires realistic asking prices. We are still buying good examples of cars and we are prepared to pay good prices for the right cars. Please do contact us today if we have a classic that you want to sell. See the original advert on the auctioneer's website
Triumph values continue to slip

First seen 16/09/2019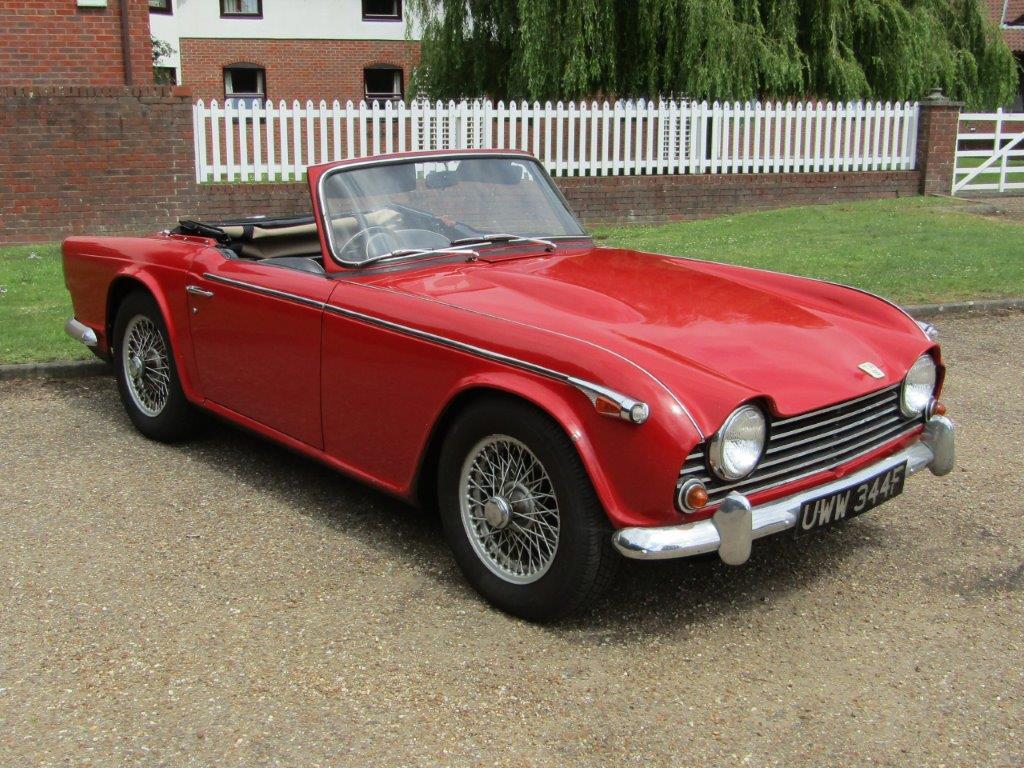 It is notable how the market is changing quite rapidly for some cars. Triumph cars such as the TR6 and TR5 have been very much in vogue in recent years with values of the TR5 chased ever higher with some fetching values in excess of £50k three to four years ago. That has certainly changed and two examples sold at the August Anglia Car Auctions sale for around the £28,000. TR6 values have followed suit and although there are still plenty of examples on the market for over £20k, our data shows that the true value now lies at below £20,000 unless the car is exceptional. Prices of many makes and models have overheated in recent years and we see the current price consolidation as a healthy development. We are still cash buyers for Triumph cars and in particular we are still seeking TR6 so if you have a car for sale do please get in touch and we promise a swift valuation and sale at a good price. See the original advert on the auctioneer's website
Flat Floor E-type at Bonhams
£74,166
First seen 04/12/2018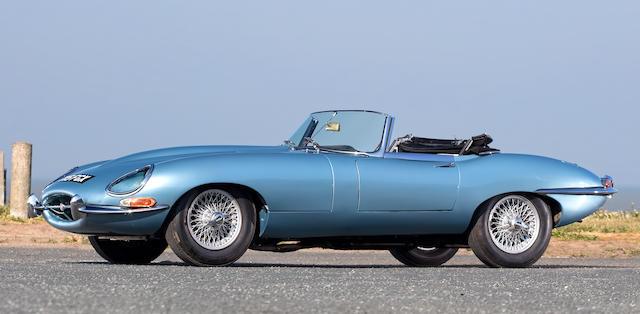 If you go back to 2013/14 you could expect to be paying £150,000 plus for a home market right hand drive E-Type flat floor roadster which makes the price of this car which was sold yesterday quite surprising. According to the narrative it is a restored example and there is nothing to suggest it isn't a matching numbers car which means it was bought at half price or perhaps market values have re-based downwards. It could well be a bargain, but it does show the top end of the market continues to weaken. If you are thinking of selling please do talk to us first to establish the correct value for your car before you go to market. See the original advert on the auctioneer's website
TR6
£32500
First seen 25/06/2018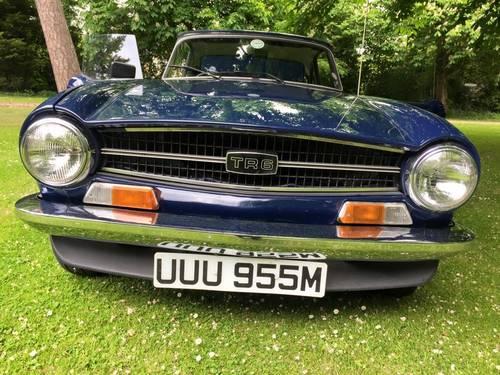 The market is suffering at present from a glut of cars that are being overpriced and consequently sitting on the market for months and sometimes over a year. The market is stagnating in many cars mainly because asking prices are unrealistic. We see many instances at present of people placing their cars on the market at world record levels because a car has been sold at auction for the same price. There are usually unique reasons why the auction car has done well and the decision to price cars so highly on the retail market is resulting in them remaining unsold for prolonged periods of car. This is one such example which was first listed in April 2017 and is still on the market. Good cars priced realistically will sell, but anything else will sit on the market. See the original advert on carandclassic
Do you have a classic car to sell?

First seen 11/12/2017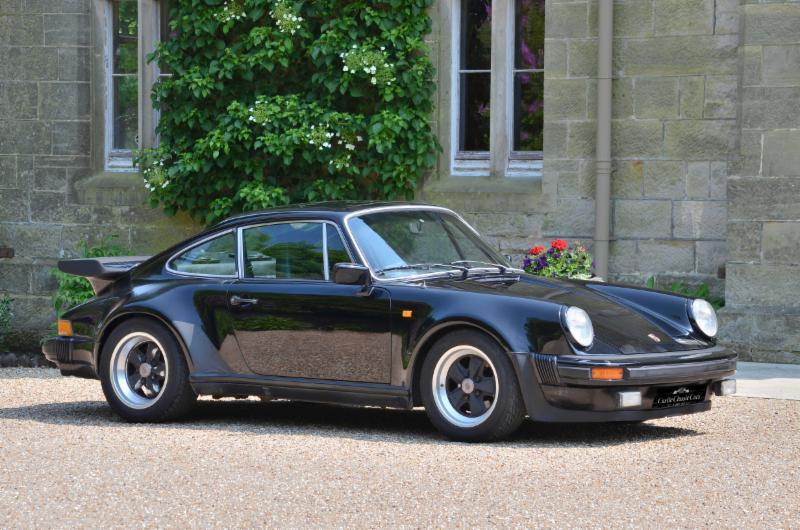 With 2018 almost upon us you might be thinking about selling your classic car in the New Year. We have buyers waiting for the right cars and even though Christmas is almost upon us it is worth submitting your classic car's details now as we are finding buyers for cars every day. See the original advert on none
Latest auction surprises

First seen 05/10/2017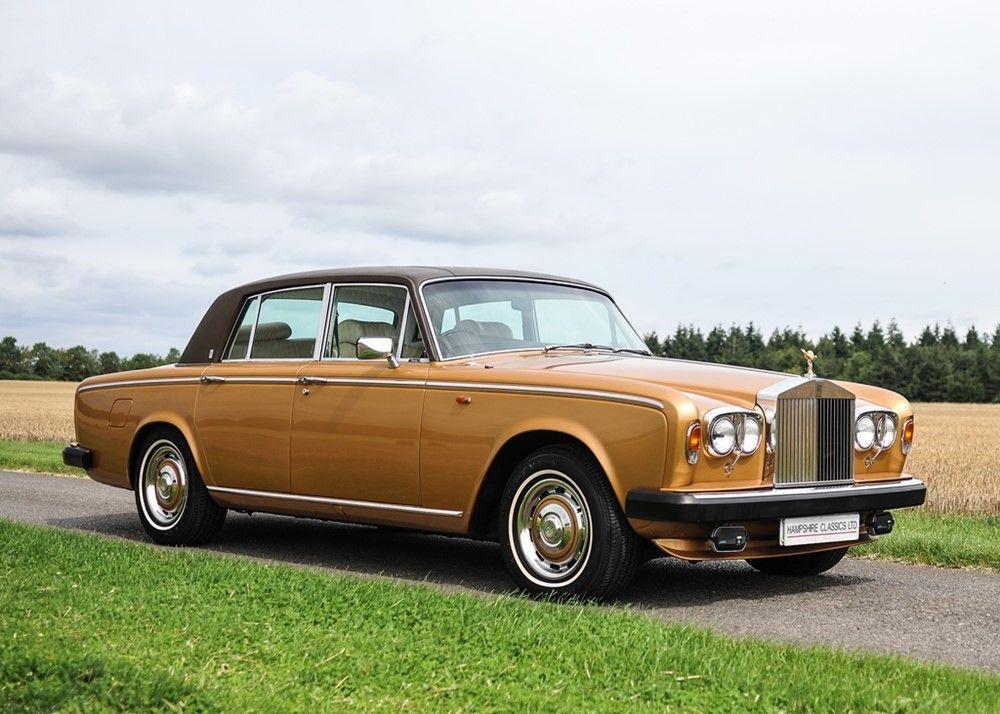 We have two picks from the latest auctions run by Historics and Classic Car Auctions. The first is £42,560 paid for a Rolls Royce Silver Shadow 2 which was part of a deceased estate. The narrative shows the mileage to be 24,623 which we are assuming was warranted and the car was a one owner from new. Once again this shows the kind of premium a low mileage and original car can command which must be a record for one of these. The other result at Classic Car Auctions was a huge £72050 paid for a 1991 Audi Quattro turbo 20 Valve manual which was again a low mileage example with just 32,233 miles which really shows that even in more difficult market conditions the right cars are still highly sought after. See the original advert on the auctioneer's website
MG SA
£15000
First seen 20/04/2017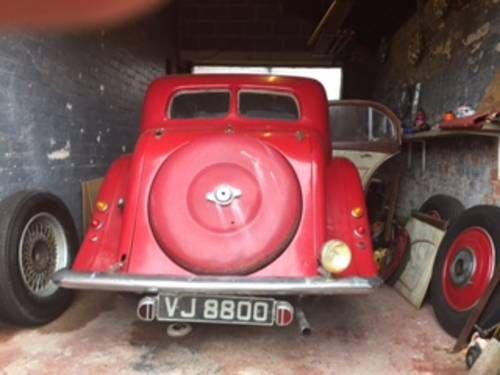 This MG SA which is being sold for restoration from a deceased estate looks like good value at £15,000. With top examples now selling for in excess of £50,000 there is ample scope to spend money on the car and bring it up to roadworthy standard. See the original advert on carandclassic
MGBGT
£18,975
First seen 21/03/2017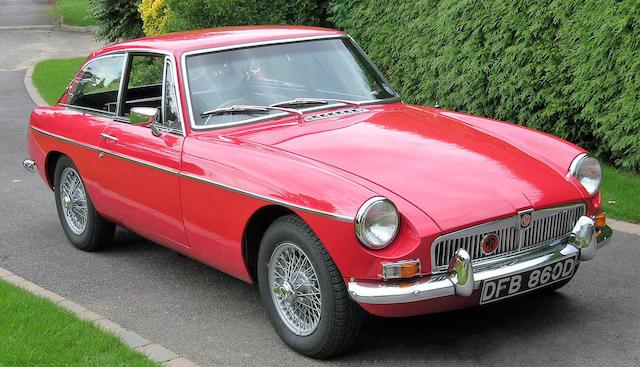 What price a £47k restoration? That was the question potential buyers of an MGBGT at the Bonhams Goodwood Members meeting asked themselves. The car had been subjected to £47,000 worth of body restoration and the fitting of a reconditioned engine. We had an opportunity to view the car and it was by no means concours and the drivers door fit didn't look that flush. Nevertheless it was a nice looking car and someone decided to pay nearly £19,000 for the car which is quite likely a world record but in our view a little high despite the huge expenditure on the car. See the original advert on the auctioneer's website
1984 Alfa Romeo Spider
£12,000
First seen 28/12/2016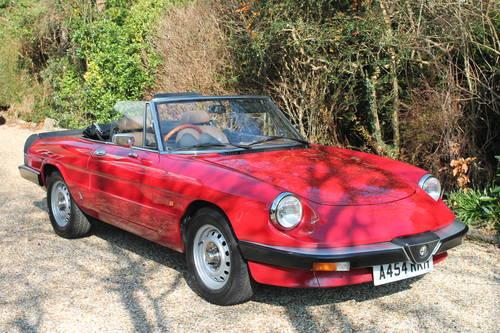 Low mileage and original cars continue to attract a premium and this Alfa Romeo seems to tick those boxes. The value also seems a little low and this car could be worth upwards of £15,000 if the car is in good order. See the original advert on carandclassic
Triumph GT6
£10,500
First seen 11/11/2016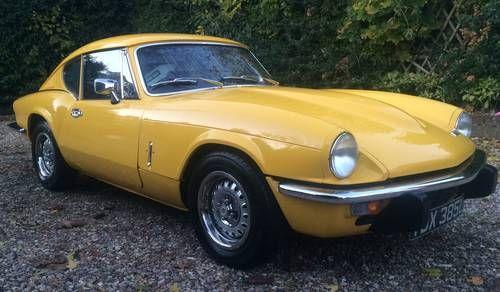 Fully rebuilt Triumph GT6s have been commanding some big premiums at auction in recent years and prices upwards of £17k have been possible. If this car is a full nut and bolt rebuild to a high standard the new owner might well be getting it a a very reasonable rate. See the original advert on carandclassic
BMW 3.0CSL
£79,995
First seen 09/11/2016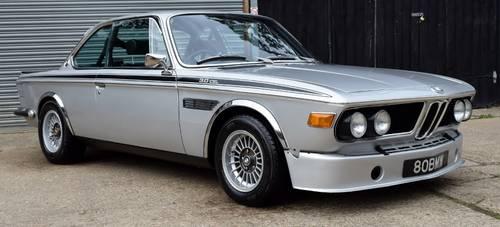 Go back 12 months and the price of this car might look expensive, but in fact we believe it looks cheap. With only 500 right hand drive versions made, the scarcity factor has pushed good examples to over £100k as evidenced by the £102k paid for an example at the Bonhams Goodwood sale earlier this year. A restoration sold for over £60k at Bonhams Beaulieu sale which makes this car a potential bargain. See the original advert on carandclassic
Aston Martin DBS 6 Vantage
£97,500
First seen 29/02/2016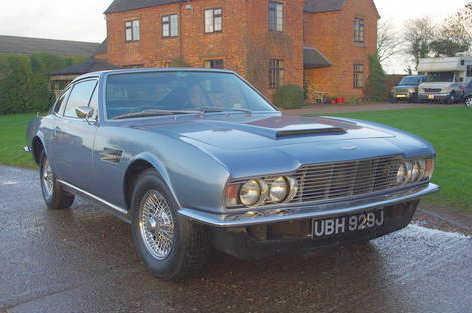 This Aston Martin DBS 6 Vantage looks very cheap at £97,500. Given the rarity of Vantage spec cars and the fact that you can pay almost this amount for a normal DBS car we would not expect this example to remain on sale for very long. This car could conceivably be worth considerably more than the asking price. See the original advert on carandclassic
1987 Porsche 928S Auto
£8,000
First seen 22/02/2016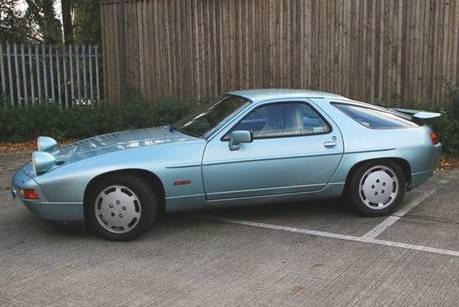 Eighties and nineties classics are really starting to gather some momentum now and for those seeking cars with the potential for capital appreciation the Porsche 924, 928 and 944 series cars still offer very good value. This 928 S might need some cosmetic attention according to the advert but if the mechanics check out it looks like a good buy at the asking price of £8000. See the original advert on carandclassic
Have you seen any of our market watch classic cars, or know anything about them? Are you the owner or a previous owner? Is there a car you think we should feature? We would love to hear from you on our Contact us page.
Our comments above are based purely on the adverts, we have not seen the cars and our opinions should not be taken as recommendations or endorsements of the cars.
Latest classic car news
We urgently require examples of the following cars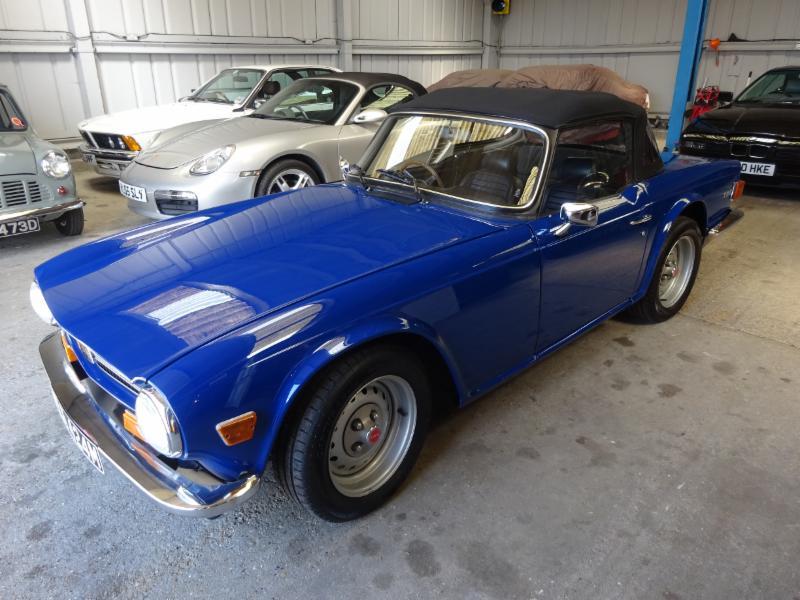 We are always seeking good examples of classic cars and at the moment we have a special interest in acquiring the following cars.
Full story...
Barn finds needed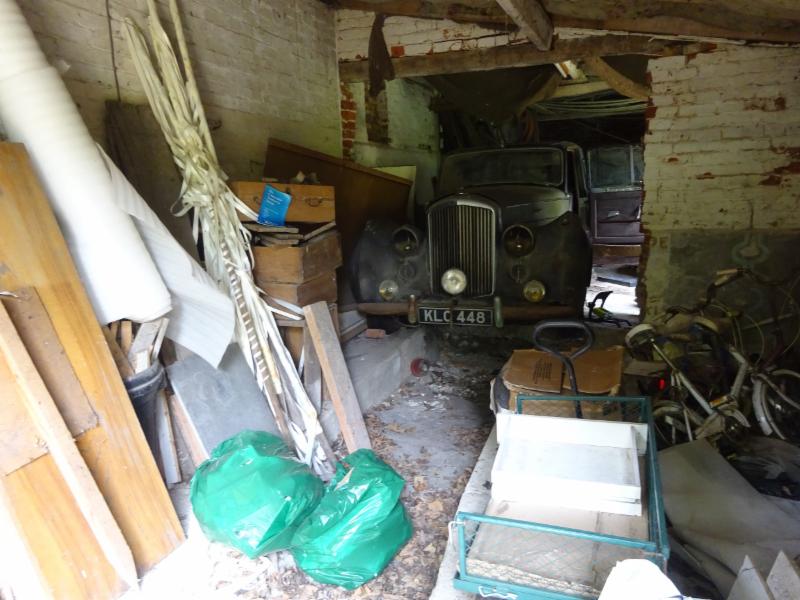 We are always on the lookout for barn find cars and even cars in the worst condition will have some value such as this Bentley MK6 which we recently extracted from a 36 year slumber in a barn. If you have a car that you feel would be of interest do please get in touch, you might well have some rusty gold sitting in a garage or old barn, you never know!
Full story...
We are seeking Jaguar MK 2 2.4/240/3.4/340/3.8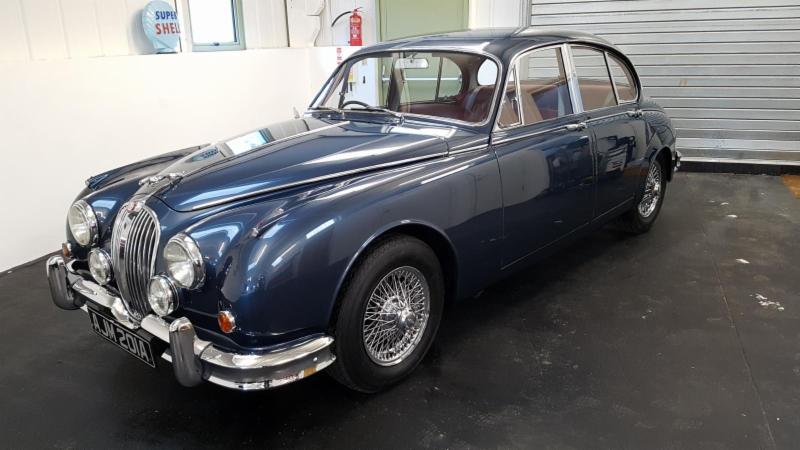 We are urgently seeking examples of Jaguar MK2.
Full story...
Auction prices driving unrealistic asking prices
We couldn't help but notice a Morris J Type van which was listed within the last week or so at a world record asking price of £18,750. This seems to be the result of the sale of a similar model (pictured) at Anglia Car Auctions over the previous weekend of a van that had just 8,928 miles on the clock and sold for £18.020. The reason for such a strong selling price was the incredibly low mileage and we would not expect to see this repeated for a van of the same model unless it also had a unique selling point. This again shows why it is important not to follow all auction results when pricing your car. Please contact us today if you have a classic to sell and we will give you a realistic appraisal of what your car can achieve in the current market.
Full story...
Low mileage cars continue to demand a premium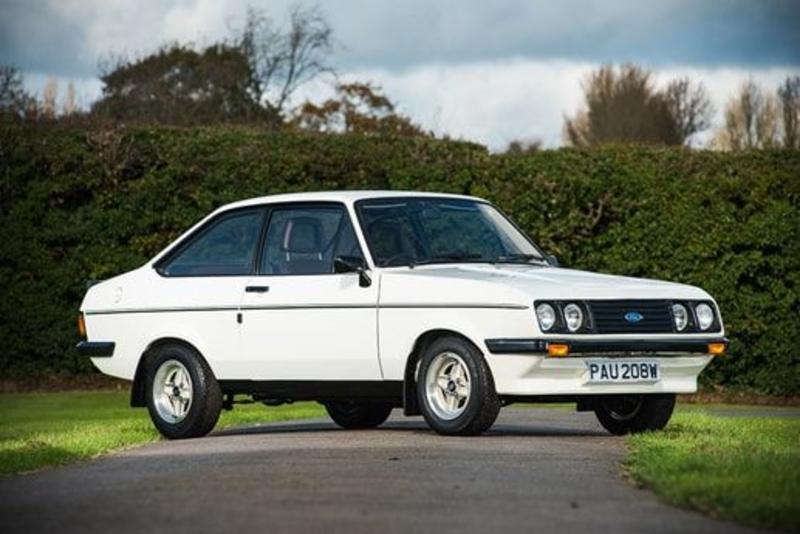 Last month's Silverstone Auctions sale at the NEC has created a few more records most of which belong to very low mileage cars, a common theme for most auction sales this year. Good examples from this sale are a 1990 Audi RR Quattro Turbo 20v with 16,000 miles (sold for £69,750), 2011 Ford Focus RS - 18 miles (sold for £43,875), a 1988 Ford Sierra Cosworth RS500 (sold for £112,500), a1988 Range Rover EFI - 5,500 miles (£42,750), 1996 Ford Escort Cosworth Lux - 837 miles (£91,125), 1980 Ford Escort Mk2 RS2000 Custom - 900 miles (sold for £97,875), a 1987 Ford Capri 280 Brooklands (sold for £47,250)
Full story...
Porsche 911 (993) wanted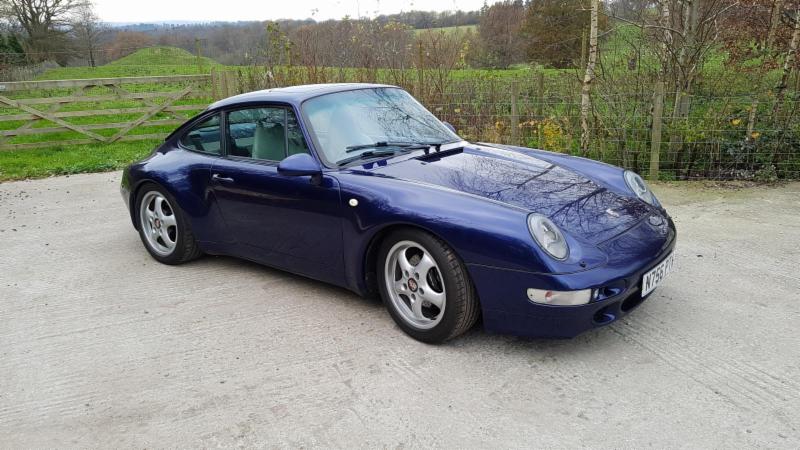 We are seeking Porsche 911 (993) cars at the moment with several people registered as seeking examples of these cars. If you have a Porsche 911 of any make whether it be Porsche 911 SC, Porsche 911 3.2 Carrera, Porsche 911 (964) or a Porsche 911 (993) we would like to hear from you. Please submit your car's details within the sell your classic box on our home page.
Full story...
Jaguar unveils the Electric E-Type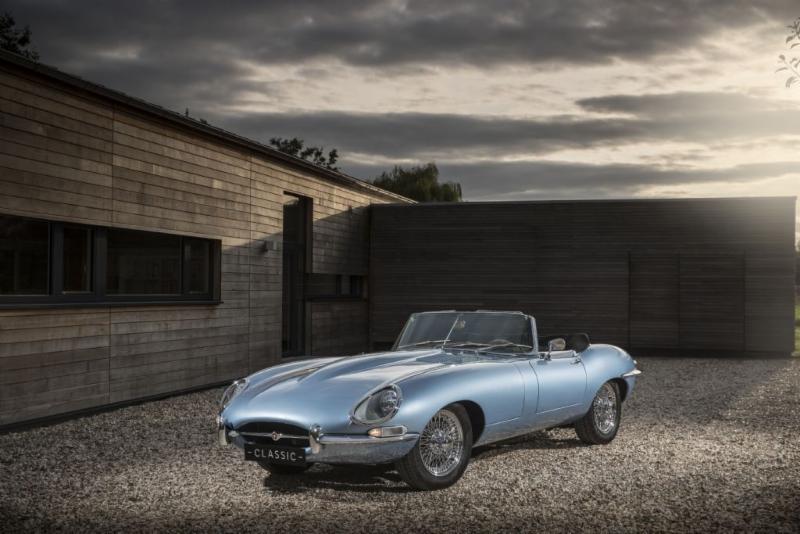 Jaguar has unveiled a fully electric E-Type known as E-Type Zero. The modified series 1.5 car they have used generates 220KW of power and is now capable of achieving 0-62 in just 5.5 seconds.
Full story...
Auction sale rates declining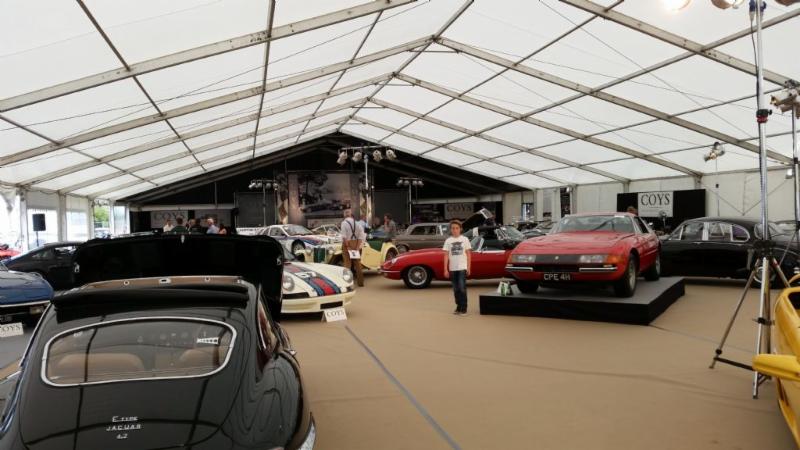 Full story...
Austin A35 sells for £23,000 at SWVA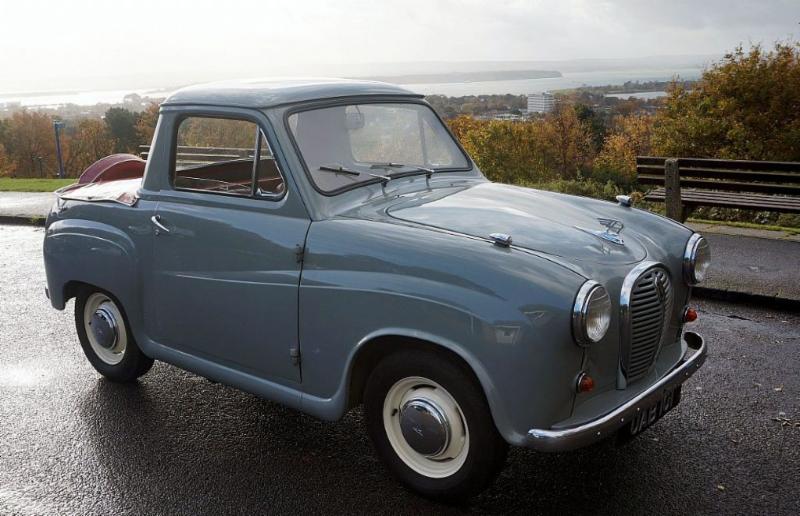 A rare pick-up variant of the Austin A35 achieved a record £23,000 at SWVA's latest auction last Friday. Judging from the pictures of the car and the write-up the the car was exceptional have been treated to a £25,000 restoration and the price reflects that. This was not the only A35 in this auction to achieve a strong price, an A35 van again in exceptional condition achieved just under £11,000 including premium.
Full story...
Triumph models wanted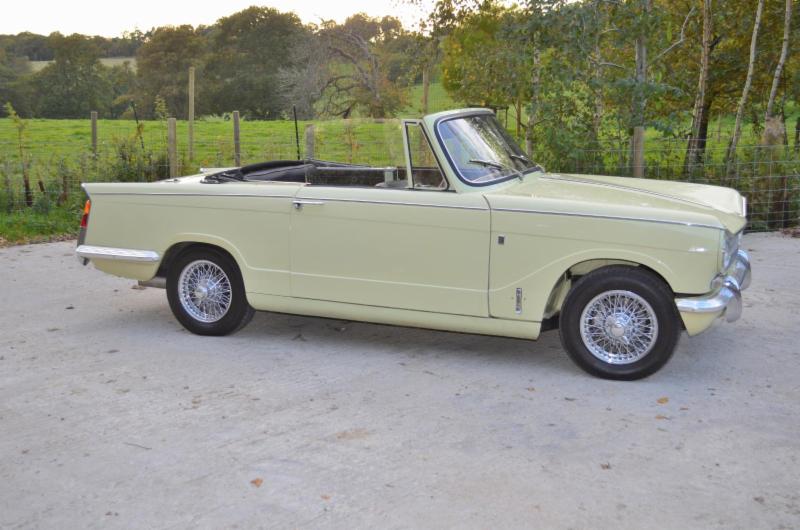 We are seeking Triumph Vitesse, GT6 and early Spitfires. If you have a car to sell please get in touch as we might well buy it.
Full story...
Classic car restorations wanted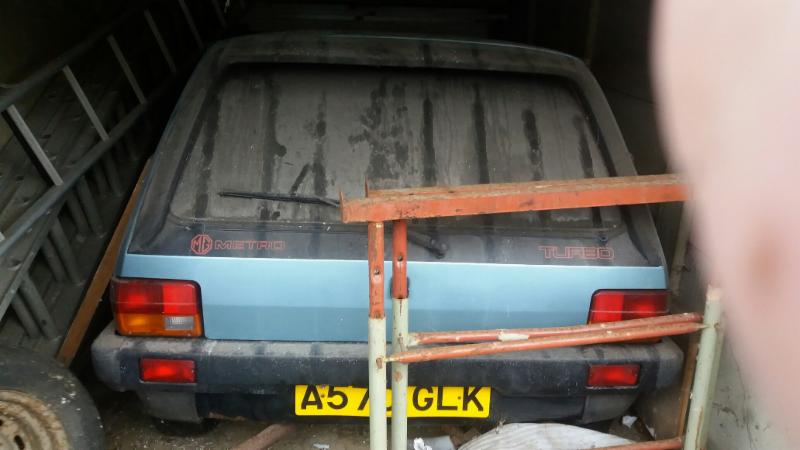 Classic car restorations wanted. If you have a car that has been sitting in your garage for many years and is in need of restoration, please do contact us. It might be an unfinished project or a classic car that was put away many years ago and was forgotten about. You never know it might well have some value and we do buy a lot of restoration projects.
Full story...
BMW M635i sells for £100,100 at Classic Car Auctions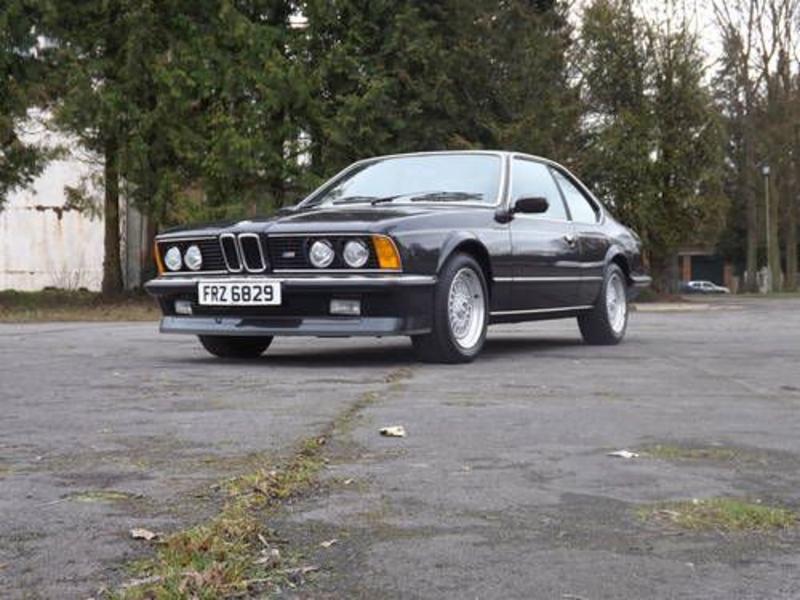 BMW M635i sells for £100,100 at Classic Car Auctions
Full story...
Silverstone Auctions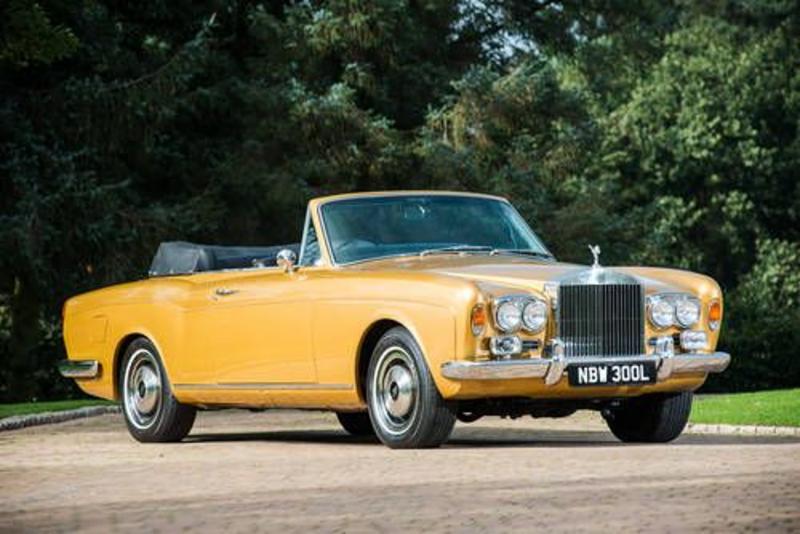 The results from the weekend Silverstone sale at the NEC demonstrate that the classic car market remains healthy especially among the more modern classics.
Full story...
£37,000 Ford Capri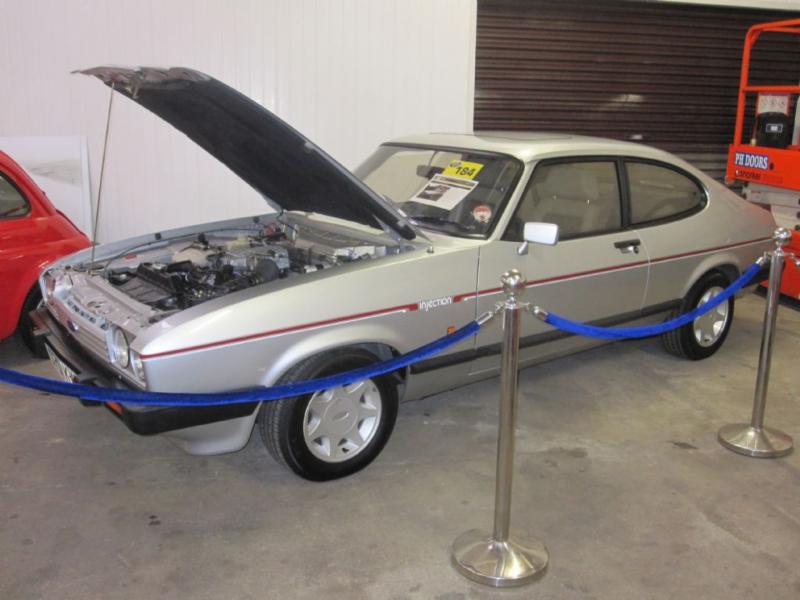 We had another recent example of a low mileage car making a big premium at auction. This time it was a Ford Capri 2.8i which achieved a huge £37,275.
Full story...
World record price for a Jaguar XK150 at Bonhams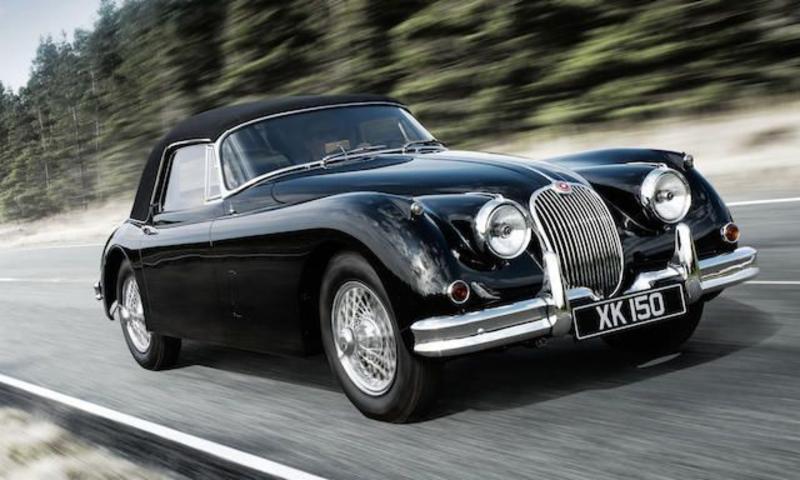 Whilst there has been talk of slowing prices in recent months, today's Bonhams auction in London showed little sign of enthusiasm being tempered for the best cars.
Full story...
H&H Chateau Impney Christmas gala auction preview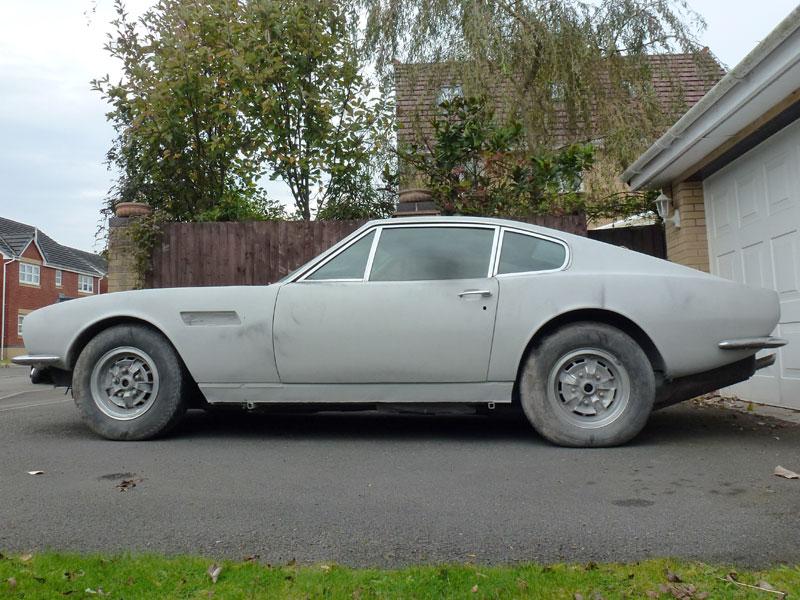 H&H will be holding their last auction of the year on the 10th December at The Chateau Impney Christmas Gala Auction. The selection of classic cars on offer is quite broad and with Christmas only two weeks away it will be interesting to see if the auction market ends the year on a high.
Full story...
What does The Classic Car Network do?
Selling a car?
Our service is completely free
Once we have the details of your classic car we do all the leg work
We have a network of dealers and individuals who are actively seeking classic and vintage cars
We know people that will pay good money for good classic cars and exceptional money for exceptional cars.
We manage the sale of all conditions of classic car from restoration projects to concours show winning examples
We work with any make and model from humble Austins to magnificent Ferraris
Our service is completely confidential - your classic car will not be listed anywhere for sale
You have absolutely nothing to lose, and the potential for a hassle free sale at a great price
Buying a car?
You will save an enormous amount of wasted time looking for the right classic car
Once we have the details of your required classic car or cars we do all the leg work
We have all makes and models and conditions of classic car offered to us on a daily basis
We take full details of any cars and will only come to you with classic cars we think you will like
We do condition evaluation reports on your behalf, saving you lots of valuable time
Our service is completely confidential